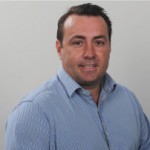 Packleader Pacific Celebrates First Anniversary in Fiji
Packleader Pacific, a division of the Australian based Packleader Group celebrates its first year of business in Fiji with continued growth and expansion.
The Packleader Group, via it's Packleader Pacific division located in Fiji provides integrated customer solutions offers inbound customer care, outbound acquisition and an extensive range of business processing outsourcing (BPO) solutions to a world-class customer base across numerous industries.
The Packleader Group is a diversified services company in Australia with interests in Energy, Energy Efficiency, Telecommunications and Debt collection fields. It is a well-known Australian company and the team behind the successful Energy Deal and Green Home Green Planet brands.
Co-Director of Packleader Group, Scott Hancox said 'We are thrilled to report that it was just on a year ago when we began our operations in Fiji employing three staff. The business is robust and continues to thrive and we now employ more than 320 Fijian staff from our centre point location'.
'We are delighted with the growth of our business which is large part due to the strong and collaborative relationship we have formed here in Fiji. It's very satisfying to offer so many residents professional employment within our Fiji centre'.
"We are also very pleased to celebrate Packleader Pacific's first year of operations in Fiji too," said Rauni Uluilakeba CEO of Investment Fiji. "The company's choice to expand its operations with a new center in Fiji has meant new jobs and increased economic opportunities for our citizens. We all are excited that Packleader Pacific is now part of Fiji's growing list of world class businesses, and look forward to continuing our work together to ensure a bright and prosperous future for Fiji'.
The Packleader Pacific site naturally compliments the 300-seat business centre Packleader Group currently operates in Melbourne. The investment in staff and infrastructure in Fiji aligns with Packleader's strategic goals to open opportunities for the Group to acquire new business opportunities across multiple markets.
Luke Wyley, General Manager Packleader Pacific said, 'Since launching in Fiji 12 months ago, we have started two new businesses in addition to our existing call centre services. One is Pacificca, a full service Chartered Accounting firm with fixed packages and guaranteed service levels, and the other Pacific Business Partners, a cloud-based BPO provider to the Accounting Industry. We are continually resourcing for these businesses and have to date recruited 9 accountants to the group'.
Scott Hancox continued, 'our goal is to provide superior customer experiences and innovative solutions which enable the Packleader Group and our clients to build stronger brands, strengthen customer relationships, and gain market share."